my thoughts
I hate it when people ask how old you are then look at your ring finger to see if a ring is present. It's almost tempting to go out and buy one to avoid the awkward feeling of having to explain why I don't have one. True I'm 33 but a husband doesn't seem to fit in my life plan right now. I have enough to take care of. It is kinda scary when I ask myself "Who's...
I'm Overwhelmed
Tonight I am full of emotion. I watched elderly neighbors stand in 49 degree weather this morning, joints aching, in Sunday's best to vote. The gravity of what we were voting for hit like a ton of bricks. Yeah you've read about it and of course you've gathered that this election would mean so much to so many african americans but I FELT it. I was in tears realizing just how much...
release
I need to release the anger the place has created in me. I need to release the frustration. I need to stop letting what I can't control drive me to the point of losing control. I need to release. I need to stop letting my lack of respect for those I once respected show on my face. I need to stop losing sight of what's beautiful in my life when I want to crush someone's head with...
warning .....adult content
I've never felt the need to use such a vulgar, nasty, and awful word like "cunt" before but today I totally called someone that, and wanted to call her that to her face….then I realized, I totally grossed myself out! I've never experienced such petty, sneaky BS in my life and the first word I thought of was THAT word. I'm going to go shower. I feel dirty.
The End Of Summer
It's been a while since I took the time to post but I've been really busy. My family worked really hard to put together a family gathering and it was a Huge success! So many family members and friends came. All of the younger kids thought Mills was a "Rockstar". We had a blast! The best part of the day was when my mom was laughing and dancing until she just couldn't...
The BET Awards
Last night I watched the BET awards show. The highlight for me was seeing TLC, SWV, and Envogue united for an Alicia Keys performance. Though ghetto fabulous as usual, this year's shows offered a lot of surprises that i enjoyed. They even featured Al Green. That alone made me very happy. One sad thing is that Usher…is…NOT…sexy anymore!
Good afternoon
I woke this morning in a good mood. I'm not sure if it's because I didn't rush to get the kids to school and me to work, or if i'm finally shaking the funk I was in. I'm party planning at it's a lot of fun. I haven't had one since my college graduation. I'm inviting as many friends and family members as I can so everyone can meet and mingle with...
Im pissed
The judges on "So You Think You Can Dance" are as Tiph says…"Booty"
ah ha
 I was upstairs talking to Mills and Syd when our conversation made me realize something (this always happens when I'm there with them) I've become the person I thought I'd never be..always sitting at my desk avoiding conversation with most of the office. When my old boss told me this is what she chose to do years ago I thought she was nuts, I mean why say at your desk when...
Today
Today I wore a hot mama skirt, not to be a hot mama, but simply because I could finally fit into it and still breathe. So what if I looked like a sausage…
Happy Father's day!
This is the text I've gotten so many times this morning. While I appreciate what they're saying(because I am super mom & dad with my kids) it's oddly depressing. Who would have thought I'd end up in such a situation? But to all of you men who actually step up to the plate and play your role as you should…HAPPY FATHER'S DAY!!! Enjoy every bit of it. ...
well
Guess who went to work on her day off? Me! I realized it then turned it into a 1/2 day. I thought about all the things I needed to do and decided to do what I wanted do..Go see The Sex And The City movie! I loved the show and loved the movie. I'm not usually that type of girl but it may just be me being drawn to the pointless lables I'll never afford. Anyhoo I went to Kona grill...
Syd
She's a wonderful person. One of our mutal friends commented on the fact that no matter how brief your visits are with her she always makes you feel that she is excited to see you and is interested in what's going on in your life. We need more people like her.
Changes
I've gone through several changes over the past month and I'm unsure if they're all good or bad. I sacrifice for my family so we all can live better but the selfish side of me wants what it wants. I'm holding on by a thread so I won't slip into the darkness my mind takes me to during times when I'm uncertain, or have difficult things to deal with. I don't...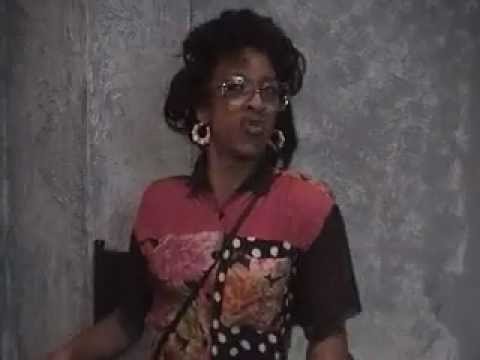 Simple Things make my day
I went to visit Mills today and it made things so much better. He was in a hilarious mood and was making mini videos of everyone. I watched as many as i could and really cracked up. I won't mention the things he said about poor Syd. I noticed that he has "e-crushes" and he finds it so hard to believe. He's a smart hottie and that isn't a combo you find often. Sooner...
Dayum
I had to take my daughter to her first day of summer school (she failed Algebra I) and I thought I'd get an early start on my work day. I showed up at about 7:45, started to get in my groove then took a peek at the schedule…I'm the friggin 12-9!!! So I went to work a little over 4 hours early. Yep, I feel like a total dork.
Mother's Day
I spent Mother's Day at work but it wasn't so bad. I got to clear out clutter and catch up on reviews. When I made it to my mom's house, she'd grilled steaks! It was awesome. Saturday morning we watched 27Dresses & I loved it, and last night we watched Juno. I cried like a wuss. I had my first at 17. I never thought about adoption, but I can imagine just how hard a...
My Mom
When I think of my mom, I think about her strength. She had too bad assed little girls that she raised on her own and was never bitter about it. She would work her butt off at a job where she was one of the first women to ever hold the position and put up with all types of crap. She did this so she could send me to private school, buy all the things Iris and I needed/wanted and still have money...
Babies
All of my coworkers know how much I love babies so they often bring them to see me. I get so excited! But then I freak out because the place is full of so many germs but anyway…Lately everyone has been bringing baby boys and I feel a tug at my heart because for some reason I wanted a boy at some point. A icky bit of cancer took care of that but we always tend to want what we don't have...
Douche Bag
Why is this term so common? I get this look of horror everytime I hear someone say it. I know I need to get over it but "douche bag" is so foul.
"Passive aggressiveness makes me want to be aggressive aggressive."
– mollycaitlin Word.  The only time I like passive aggression is when it's obviously a joke (a real one).(via sydvish)
Positive outlook
This weekend was awesome. It didn't rain as much as we thought it would so we were out and about. The kids had a blast and I enjoyed watching them. I wish I'd remembered the camera. I haven't been on a plane since I was 12 and I'm excited about doing it again next week. My first company related buisiness trip! whoooo hooo! I decided instead of getting caught up in the fears...
What is it?
I've been worried about my friends a lot the past couple of days. It's like my gut is telling me something is wrong. (very much like some moms feel about things going wrong with kids)…Millard knows I worry about him all the time and he just lets me suffer until I have a headache that makes me cry (tear)but as far as the others go…… I hear things people say about them,...
How you look can and will determine success
Today just as everyday since I got my new lead has been funny and sad at the same time. Syd and I were in a Birthday meeting for my boss and my lead was asked to cut the cake. It was almost like he was the center of attention as he stepped forward and you could hear the high school whispers in the background. Syd and I shared a small snicker (thanks a lot Mills) but then I started to...
Subsumed by the Swarm
mills: It is hardly possible to be lonelier than one is when in a crowd of strangers; it makes the loneliness of solitude seem pleasant by comparison. These business trips are like odysseys of alienation for me: I am surrounded at all turns by people who seem like caricatures, hard-charging management thugs, acidly-critical office vipers, and then always the great hordes of cubicle dwellers. In...
Office Burnout
Have you ever had a day at the office when all everyone did was complain? I have things to bicker about but I often hold it in. I'm faced with "Susie sob story" or "Billy bicker" all friggin day. It's bad enough that we have to deal with the office politics but then we have to listen to the moans and groans of pampered wusses that make the beds they have to lay...
billydalto: frankb:The long-awaited video for "Smell Yo Dick" is finally here!  Amazing! I didn't plan to but I watched the entire video. It taught me a lot about relationships. I'll be damned
YAY
My oldest will be 15 in about 20 minutes!
Cougars
Why do these women catch such a hard time? Older men snag younger women all the time. I was out with one of my young attractive male friends (99% of my friends are, I mean look at Mills).He was getting "the eye" from every woman in the coffee shop, and I heard someone say "See black women can be cougars too." Ok now this was wrong on so many levels but I'll stick to...
spam
all of a sudden I started getting a lot of crazy emails like "Men your women would love this vibrator!" or "Please claim your $50,000". What gives? Everyone brags about the wonderful spam blocker associated with various sites but somehow, someway I get the trash all the time. Anyway, let me go see about this $50,000 :)
sadness
It has a way of creeping up on you. I've been feeling it coming and going for weeks but somehow I'd been doing a pretty good job of keeping it at bay. Last night I failed miserably. Thursday and Friday I partied hard. I know people thought I was just having fun but I was running. Running away from all the pain I've been feeling inside. After I left all my friends and the buzz...
Watch
sydvish: (via madeupmemories)  Wow, what a coincidence! I just got home from an engagement party that was nicer than my actual wedding, and (surprise surprise) the band played this song!  I wasn't on the dance floor yet, but Allison and I chair danced..  Anyway, I love Earth, Wind, and Fire, and I really love dance parties!!! Thanks Mills, for emailing this to me! 
The office hootch
I laughed myself into a tissy because everyone assumed that I selected my new hire because he's attractive. When did I become the office hootch? Next time someone asks me about it I'm going to look at them like I'm sly and say "bom chica wah wah." ignorant questions sometimes deserve ignorant answers.
No good deed goes unpunished...
Ever hear that quote? The shit is SO true. I had to write someone up that I'd been verbally warning for weeks. I finally realized that it took more than that to stop the behavior so I wrote him up. Of course he used all sorts of excuses like this isn't his normal behavior…um yeah… So anyway My boss gets wind of this and blows a gasket and asks the guy if he really wanted to...
OK so today took the cake, I wanted to just lay down and not get up. I've decided to go out and try to have some fun tonight. I won't let myself fall back into my old habits.
OK so my life has to be being taped from some sort of reality comedy/drama. Then all this shit might make sense.
Today was simply a big ball of awkward! Do you know how hard it is to tell people how great they are (and they were) but still say you weren't the one chosen? I'd say it was a learning experience. Thank goodness all parties involved handled it in a professional manner. My oldest is going though the very painful stage of "What's wrong with me?" you know that feeling...
This three day weeknd was pretty good. I enjoyed my time with my oldest on Friday and my mom & youngest for the rest of the weekend. Today I felt like supermom and ran around town getting everything done for Kindergarden. My youngest told me this morning "Mommy I'm really ready to go to school. I'm a big girl you know." She said in in a way that said "when are...